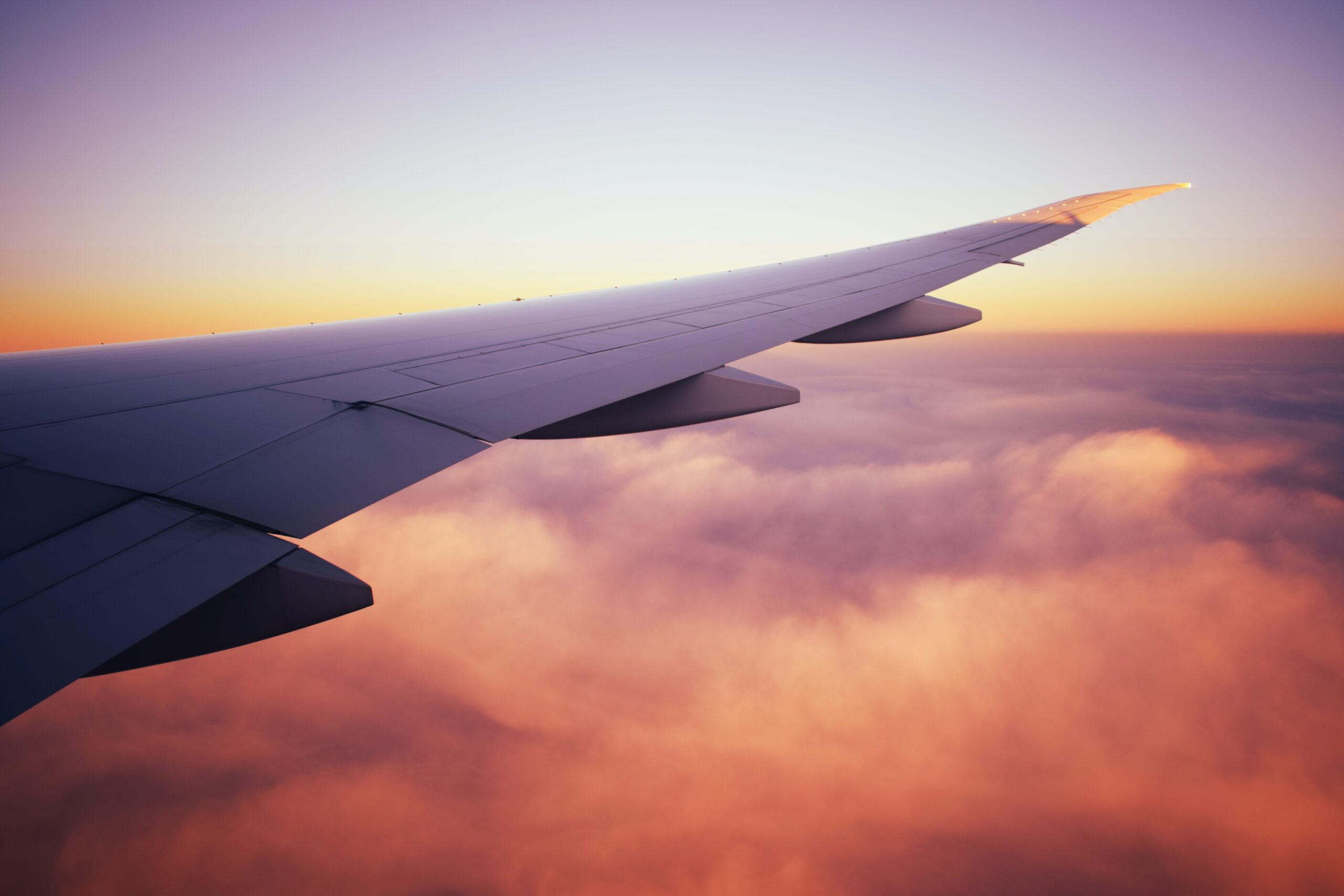 Boeing (BA) has been down on its luck for years...
First, the company faced a major setback in 2019 from issues with its 737 MAX passenger airliner.
More than 300 people died in two separate crashes in October 2018 and March 2019. After the second crash, Boeing was forced to ground the 737 MAX until December 2020 as the Federal Aviation Administration investigated the plane's safety certifications.
With the entire fleet grounded, shipping and production of the bestselling aircraft came to a halt. This resulted in the company's biggest quarterly loss ever, at $3.6 billion. That's not to mention the huge hit to Boeing's reputation.
While the company was still dealing with its own shutdowns, the pandemic struck. Air travel crawled to a halt. It fell by half in March 2020 alone. With almost nobody traveling, there was no demand from airlines to purchase new planes.
Boeing reported an almost $12 billion dollar loss in 2020 between the pandemic and the 737 MAX incidents.
For a time, it seemed like the worst was behind Boeing. Demand was creeping up as travel reopened and more folks took to the skies.
But that was wishful thinking. Boeing is getting slammed yet again. This time, it has to do with supply-chain issues...
After grounding 737 MAX planes for nearly two years, Boeing wants to get back in the game. It's trying to ramp up production to meet demand. But between inflation, parts shortages fueled by supply-chain breakdowns, and labor shortfalls, this is proving to be more difficult than expected.
The company has revised guidance twice on production levels for the 737 MAX. Management wanted to make 500 of the planes this year. Then it guided for the "low 400s." And just recently, it dropped the estimate again to 375 planes.
Management also notched its monthly production to the low 30s. That's a drastic decline from more than 50 per month prior to 2019.
On top of this, Boeing may also cancel two planned variations – the 737 MAX 7 and MAX 10 – because it won't make a two-year government safety deadline.
These setbacks have been a disaster for Boeing's returns...
The company had decent pre-2019 profitability. Its Uniform return on assets ("ROA") was 13% in 2017 and an impressive 20% in 2018. But since then, it has been negative.
Now, we don't expect Boeing's returns will stay negative forever. And sometimes the best time to buy a stock is when it's beaten down on a lot of bad news.
But we don't think this applies to Boeing today... Market expectations are still too high.
To understand what the market expects going forward, we can use our Embedded Expectations Analysis ("EEA"). Our EEA framework uses the current stock price to determine where investors think the company will go from here.
In the chart below, the dark-blue bars represent Boeing's historical Uniform ROA. The light-blue bars are Wall Street analysts' ROA expectations for the next two years. And the white bars are the market's ROA expectations through 2026...

As you can see, the market is already pricing in a rebound for Boeing. It expects Uniform ROA to get back to 10%. That's about average over the past decade.
In other words, investors pretty much already see through all the bad news. They think Boeing will get back to its glory days soon.
 The company will probably find a way to get there in the long term.
But today, investors may be a bit too bullish on Boeing...
They don't seem to be accounting for the current headwinds the company is facing.
For one thing, it's not out of the woods with its 737 MAX hurdles. It will likely fail to meet the government's safety deadline for its two newest models. There's no timeline for when they'll be compliant.
Plus, the company is still dealing with supply-chain headwinds... and, increasingly, with recession risk.
We could be entering another few tough years for Boeing. Investors who buy the stock today might be disappointed when it doesn't recover fast enough.
Regards,
Rob Spivey
November 10, 2022