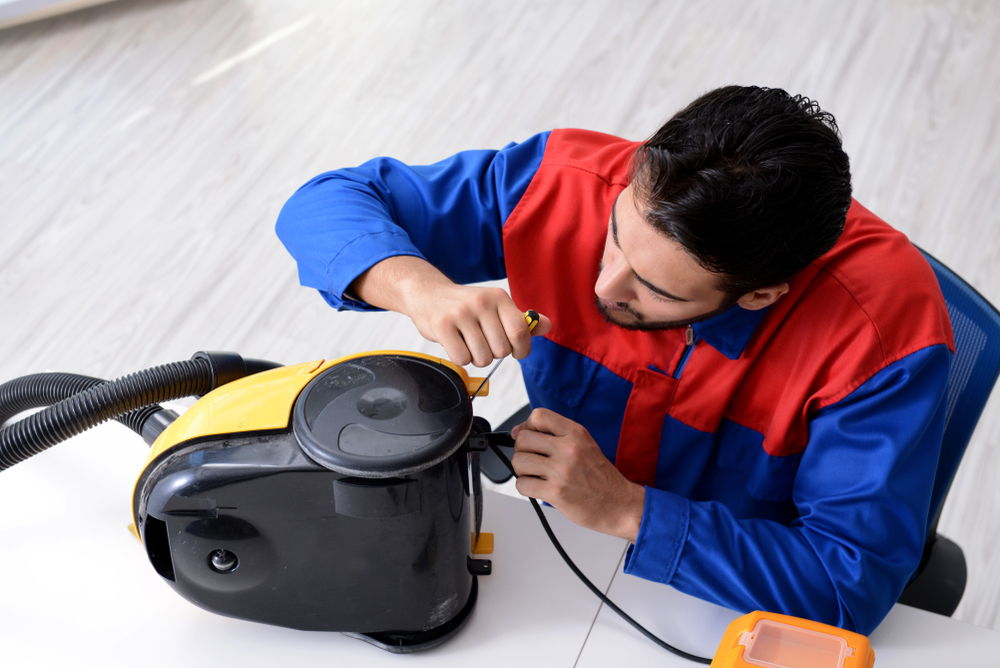 Joel's note: Both the market and Altimetry are closed tomorrow for Good Friday, so look for the next Altimetry Daily Authority on Monday, April 13. I hope everyone has a safe weekend!
---
The job losses from the coronavirus pandemic are starting to trickle through the rest of the economy...
As April 1 rolled around last week, some landlords likely heard a phrase that they would have normally assumed was a joke in poor taste: "Sorry, I'm not paying rent this month!"
Only with so many people out of a job, it wasn't a joke...
This month, one key thing to monitor with the coronavirus pandemic and the lockdown for much of the global economy is how the need for many people to delay their rent and mortgages could impact the financial world. 
Fortunately, the protections for renters and homeowners are strong in the U.S. and through much of the developed world, so no one is going to be able to legally force anyone out of their homes in the short term for not paying their rent.
But considering the wide range of owners of debt and real estate for the commercial and real estate markets, the impacts of a partial rent strike will be an important area to watch in the coming weeks. 
As The Economist noted last week, the array of stakeholders in the real estate market will mean different outcomes from property to property in terms of navigating cash flow issues. Fortunately, there should be less concern in much of the residential market, since so much of it is individually owned.
But as Thomas Barrack – the founder of real estate investment firm Colony Capital (CLNY) – has highlighted several times recently, the disruptions in the commercial real estate market may be bigger. 
Some strong hands in this market shouldn't have issues, like banks and insurance companies who have healthy balance sheets. Others – like commercial real estate investment trusts ("REITS") and those commercial real estate players with lots of commercial mortgage-backed securities ("CMBSs") hanging over their properties – might have bigger issues. 
We're certainly going to see some disruption in this space. The key factor in understanding how much it could impact any recovery is how dramatic that disruption is. 
One of my earliest jobs was in vacuum repair...
It was a valuable step in my career, but not in the way you might be thinking.
Clearly, I didn't pursue a lifelong interest and career in vacuum cleaners, but my experience did help me get staffed as a consultant on a project for Hoover.
My ability to rattle off obscure vacuum cleaner motor and model data was surprisingly one of the parts of my early meetings with the client that staff seemed to most enjoy. Also, my limited industry knowledge helped inform the analysis Hoover was actually paying me for.
It's reasons like this that I often tell my graduate students to write down every bullet point for every job they've ever had – no matter how much they think it relates to their career goals.
Aside from being a fun anecdote, my time working with vacuums also gave me an appreciation for an often-overlooked product that truly powers so many aspects of our lives...
I'm talking about small motors. 
Most people would probably first think of cars, boats, or industrial equipment if I said I was talking about a motor company. But truthfully, you probably encounter at least five or 10 small motors for every large motor in your life.
In your morning routine, you might use an electric toothbrush, a blender, the garbage disposal, a coffee grinder, and a garage door... all of which use small motors.
That's at least five small motors before you get in your car to head into the office.
And there's one company that has built its entire business around being the premier manufacturer for small motors and related products: Regal Beloit (RBC). 
The small-motor business often gets dismissed as "mundane," and investors tend not to pay much attention to it. Also, considering how in-demand vacuum repair and small-appliance maintenance services are, it could be easy to pass small motors off as low-quality or a commodity product.
This is especially true because companies like Regal Beloit look average at best when using as-reported financial metrics. 
Over the past decade, Regal Beloit has maintained a return on assets ("ROA") of around 5% to 7%. Considering long-term corporate-average returns are 6%, Regal Beloit's profitability looks mediocre.

However, this isn't representative of the real profitability of the small-motor industry.
Traditional GAAP and IFRS metrics have a number of misleading accounting classifications that can make acquisitive companies appear to have weaker returns than they actually have.
For a company like Regal Beloit – which maintained its dominant market position by consistently acquiring smaller competitors – as-reported financial metrics are distorted by items like goodwill, operating leases, and research and development (R&D) expenses. 
Uniform Accounting adjusts and restates the financial statements to get a more accurate read on historical performance.
The chart below highlights Regal Beloit's historical profitability in terms of Uniform ROA (dark blue bars) compared to Wall Street analyst expectations for the next two years (light blue bars) and market expectations at current stock prices (white bars).
As you can see, Regal Beloit's Uniform ROA hasn't dropped below 9% in the past decade, and is typically in the 12% to 15% range. This is more than twice what as-reported ROA has been, indicating the market may have overly bearish expectations.
Currently, investors are expecting Regal Beloit's Uniform ROA to fall back to 9%, whereas Wall Street analytics project the company's ROA to continue expanding back to 15%.

This is a large divergence... and leads us to believe that Regal Beloit has a healthy "margin of safety" at its current price of roughly $70 per share. In other words, even if the company simply maintains stable profitability, its stock is still undervalued.
Regal Beloit doesn't have to crush it in the next few years to justify higher valuations.
By paying attention to "boring" industries – and focusing on the Uniform metrics – we can see how Regal Beloit has a lot of potential upside from here.
Regards, 
Joel Litman
April 9, 2020