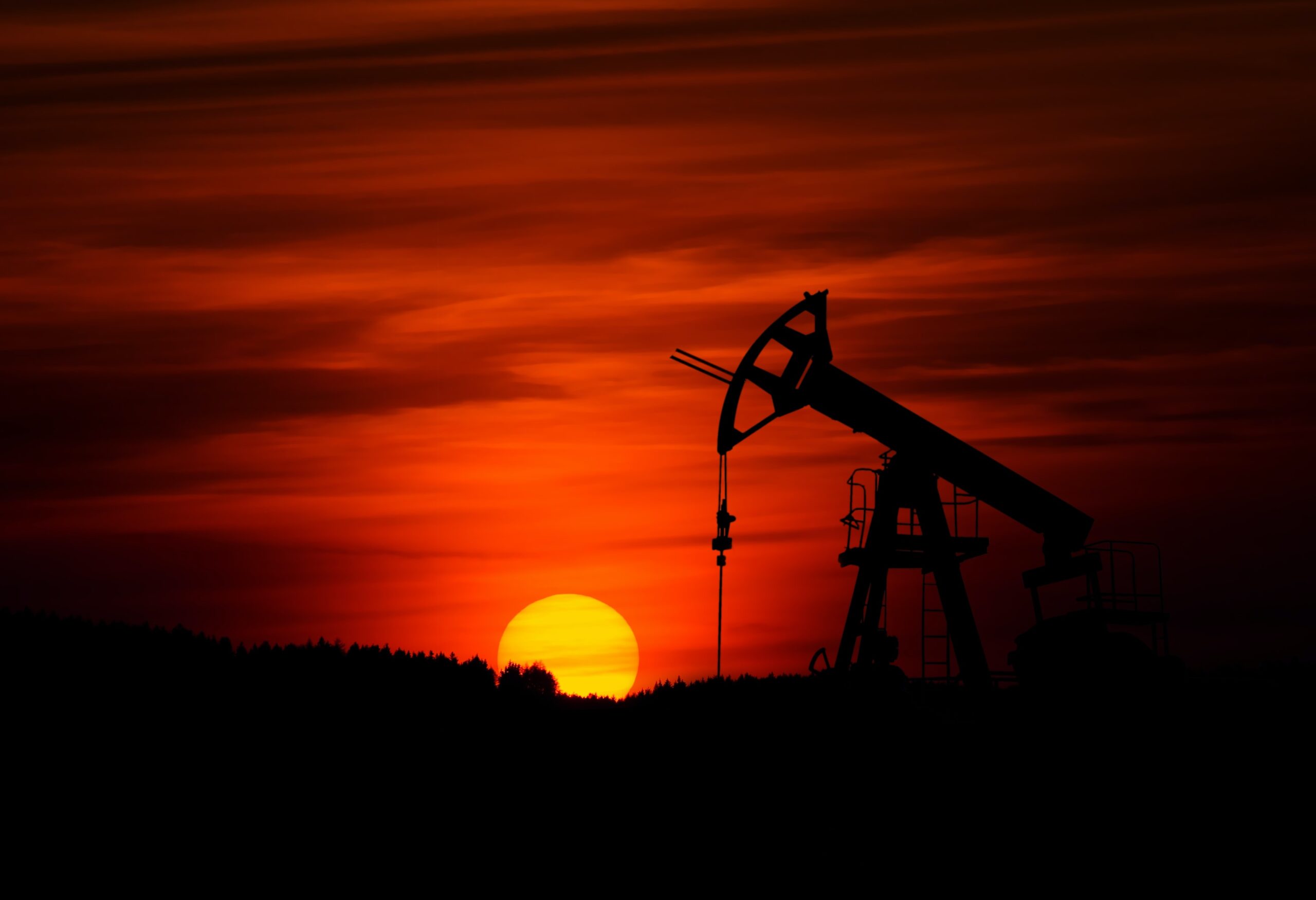 The headline was clickbait... But the message was true.
Bloomberg recently published an opinion piece titled "Biden Should Give Big Oil a Bailout." It essentially calls for President Joe Biden's administration to publicly announce that it would buy oil – at the right price. And it would use that low-cost oil to fill up the Strategic Petroleum Reserve.
Of course, the article was likely meant to grab attention. Most folks wouldn't expect Biden to make this move yet. As we go to press, the price of oil is still hovering above $84 per barrel for West Texas Intermediate (the U.S. benchmark) and above $90 per barrel for Brent crude (the international standard).
But while it might seem counterintuitive, the government buying oil would actually benefit consumers. It could help put a "floor" on prices, which are in danger of dropping because of recessionary concerns.
If oil companies know they can't lose money even in a tougher drawdown, they'll be willing to invest more into oil production. And higher volumes mean lower prices overall.
(If you'd like to hear more about my outlook on the economy and the U.S. "shale renaissance," be sure to check out my interview with Dani Cambone at our corporate affiliate Stansberry Research. You can listen for free right here.)
Regardless, many folks don't support an oil bailout right now...
Energy major ConocoPhillips (COP) is a good example of why. The company would likely be a big beneficiary of any government move to support oil. It's one of the largest oil producers in the world, and most of its production is in the U.S.
We can use the Altimeter, which shows easily digestible grades to rank stocks on their real financials, to see how ConocoPhillips' business is doing – and why it doesn't need a bailout.
ConocoPhillips is already making money hand over fist, thanks to high oil and natural gas prices. Because of this, the Altimeter gives an "A" for profitability, also called Earning Power.
And since its profits have been skyrocketing in these boom times, it also gets an "A" for Earning Power Trend (or how fast earnings are growing).
Take a look...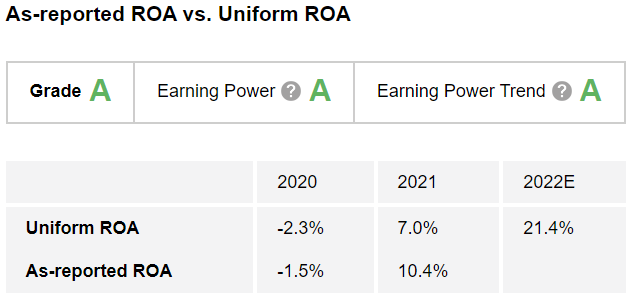 Big energy companies like ConocoPhillips are minting money right now. So it's no surprise that folks don't support the idea of the government acting as the "buyer of last resort" for oil.
Bailout or not, ConocoPhillips is a great value today...
The company gets straight A's for Valuations in the Altimeter. Its Uniform price-to-earnings (P/E) ratio is 8.5 times, much less than the 20 times market average. And it gets an A for Earnings Expectations, which compares market expectations for earnings growth with analyst estimates.
Check it out...

These grades indicate investors have low expectations for this company. That means it's really easy for ConocoPhillips to impress the market... even if the government doesn't pour money into its business.
This is a great setup for investors. You can buy this strong company's stock for a steal.
But there's one more critical piece of the puzzle...
Using Uniform Accounting, we're able to see that investors are ignoring ConocoPhillips' potential. But we don't know when the market is going to start to pay attention to this stellar opportunity.
That's why, for the past several months, we've been working with the team at our corporate affiliate Chaikin Analytics to crack that code...
We combined the power of the Altimeter with the Chaikin "Power Gauge" – an award-winning stock-picking software. It turns out that when you add the Altimeter's ability to identify which stocks to buy with the Power Gauge's signals on when to buy them, it unlocks a sort of "investing nirvana."
In the past decade, our two systems have only lined up 133 times. Each of these rare picks, which we're calling "Perfect Stocks," absolutely trounced the market. And here's the most exciting part...
We found that these Perfect Stocks don't just climb when the market is soaring. In fact, they often do even better in the aftermath of big crashes and corrections.
We're so excited about this discovery that Chaikin Analytics founder Marc Chaikin and I are hosting a special free "Financial Lifeline" event tomorrow night (September 22) at 8 p.m. Eastern time.
We'll share the details of past Perfect Stocks, as well as four free recommendations – including the names and ticker symbols of two stocks we believe could detonate an entire portfolio sooner than you'd think possible.
We believe our approach could help some investors essentially erase the past eight months' worth of losses... and trigger a massive new wave of potential wealth.
If you're worried about market volatility... rising inflation... or a looming recession... you can't afford to miss this event. Reserve your spot for free right here.
Regards,
Joel Litman
September 21, 2022