What the Real Numbers Tell Us About the World's Superpowers
The U.S. has enjoyed the envious position of being the world's hegemon…
The world stage seemed relatively tranquil for the first time in nearly a century after the collapse of the former Soviet Union in the 1990s.
The "Iron Curtain" fell, the Internet took off, and the peoples of Central and Eastern Europe became more integrated into the global economy.
It appeared that the U.S., with its democratic, market-based system, won the ideological struggle against communism as the world's unquestionable superpower.
But under the surface, a sleeping giant was rising across the Pacific Ocean.
The rise of the People's Republic of China over the past decade is remarkable. The country of more than 1.4 billion became an economic powerhouse quickly after opening its economy up in the 1980s (with far-reaching global ambitions).
In recent years, China has begun to challenge the U.S.-led international order. 
As we highlighted last week in an article about China's accused hacking of Microsoft's (MSFT) Exchange and other data sources, the confrontation between the world's two largest economies became quite heated.
Chinese diplomats often make statements about how the U.S. lacks its prior hegemonic position when negotiating with China. The country views itself as an equal – or greater – power than the U.S. 
As these two large economies ratchet up soft attempts to exert global influence, many academics and journalists are discussing a changing of hands. They've highlighted the impressive rise in the number of countries that trade more with China compared to the U.S. over the past 20 years. 
As Bloomberg notes in its recent coverage of the Chinese Communist Party's 100th anniversary, Chinese President Xi Jinping has forcefully warned of the consequences for those who think they can intimidate or deter China.
Chinese strength is evident. Many now point to corporate China's growth relative to the U.S. – its revenues of $8.3 trillion are not too far behind the U.S. corporate sector's $9.8 trillion.
Names like Huawei, Alibaba (BABA), or Tencent (TCEHY) are becoming more dominant in today's global markets.
With all of the stories around China's rise, one wouldn't be faulted for assuming that corporate China will surpass the U.S.
But here at Altimetry, we don't just take rhetoric at face value. We look at the data to make sure it's real, and Uniform Accounting data paints a very different picture. 
The world's greatest money managers know that as-reported financial metrics are essentially useless when looking at companies.
Time and time again, they have been shown to mislead investors with numbers that are a far cry from economic reality. 
These insights are so urgent for the U.S. that I was called to the Pentagon earlier this year to present our findings on a true comparison of corporate China vis-à-vis corporate America. 
Altimetry's data show that Chinese companies may be growing. But from looking at the Uniform Earnings of more than 2,400 Chinese companies (including Hong Kong), the aggregate earning power – at barely above $100 billion as recently as 2018 – is quite small compared with the $8.3 trillion in revenue.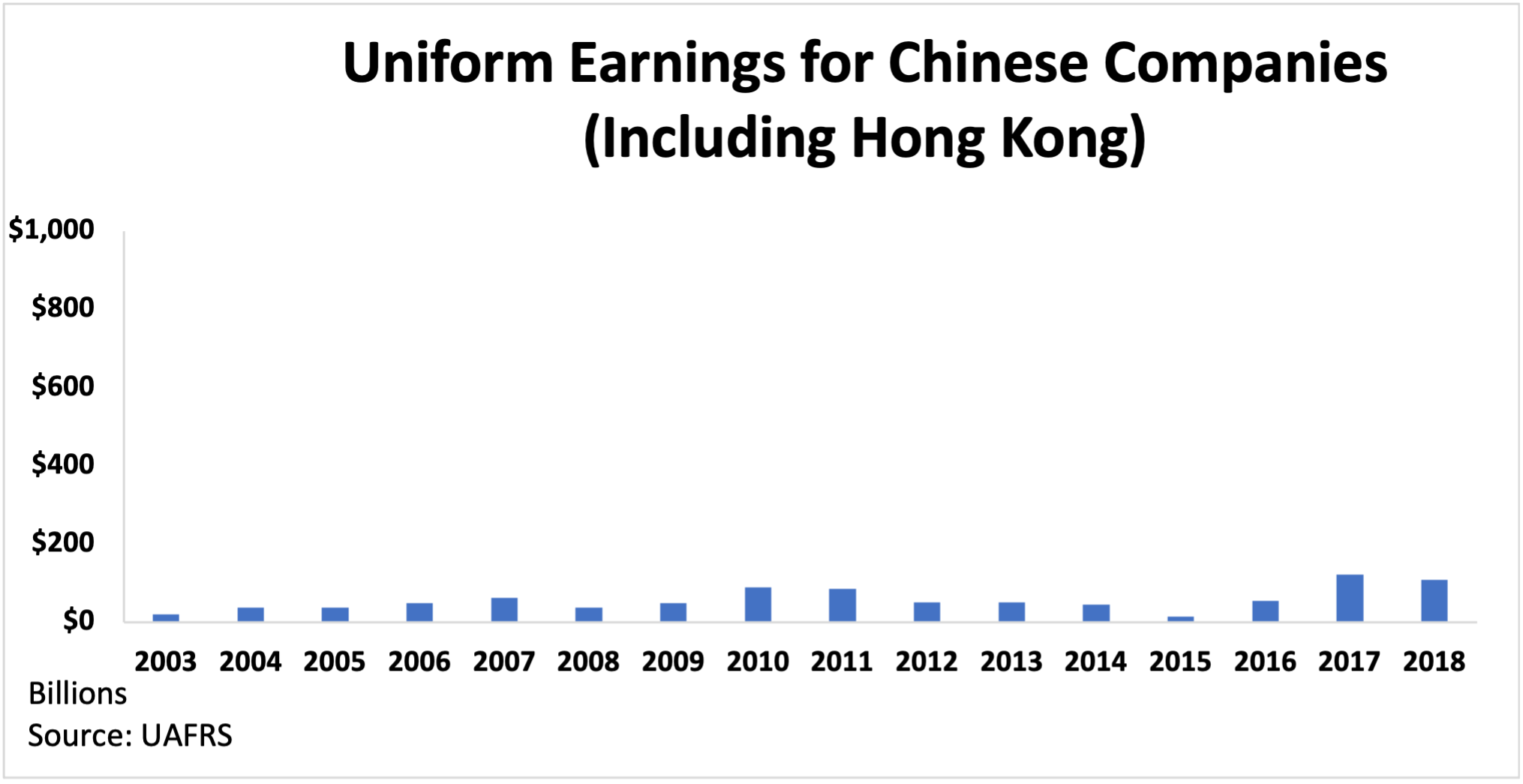 While large, returns of Chinese corporates fall below the cost of capital, meaning most of that revenue is eaten up by costs, and very little turns into actual cash earnings.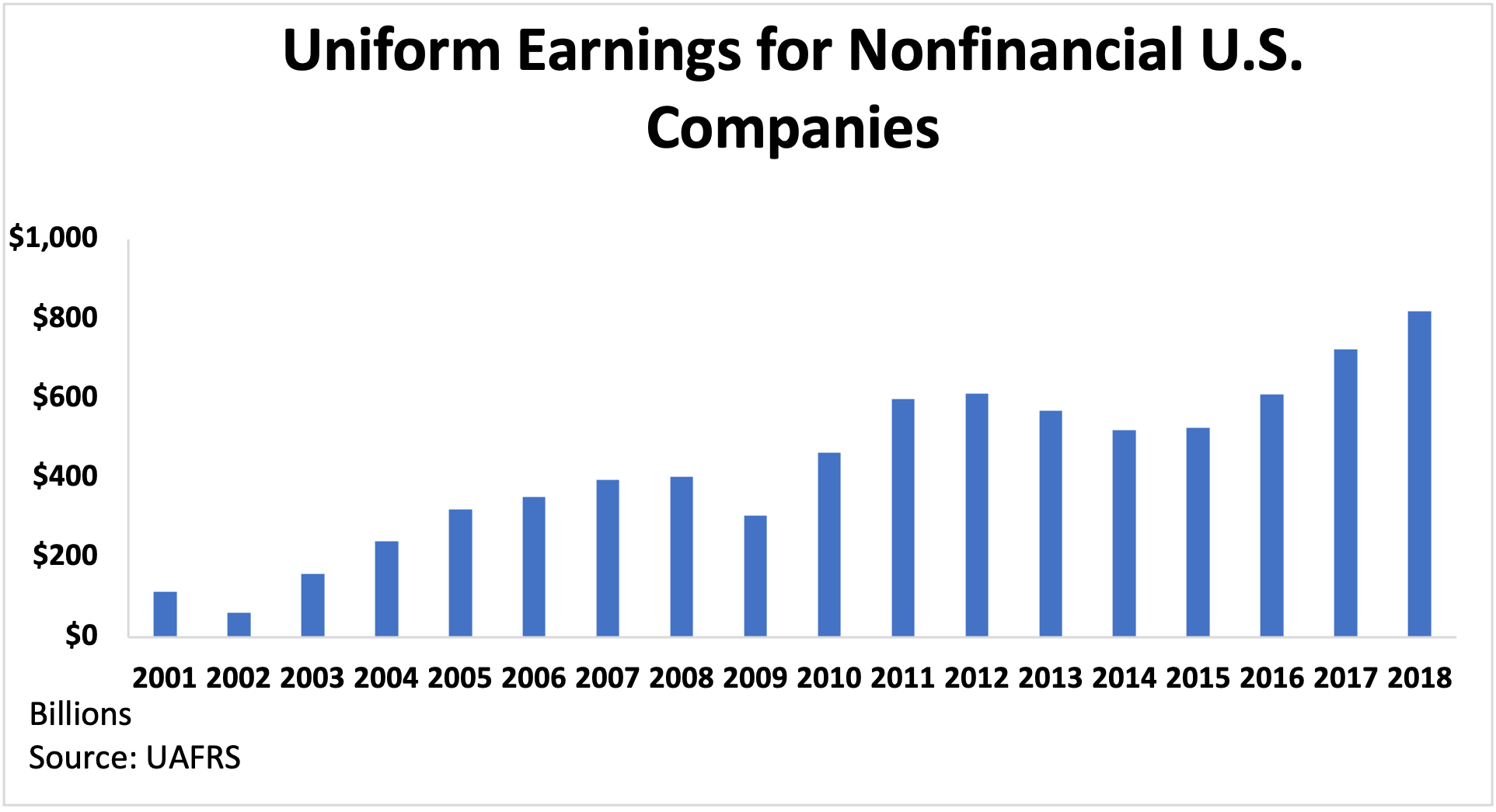 On the other hand, U.S. corporates have impressive and expanding economic profitability. Based on Uniform Earnings data of nearly 3,000 U.S. companies, 2018 was almost eight times higher in profitability than China – thanks to their innovation, the strength of intellectual property, and economic moats.
It might play out in the media as a battle between two equals, at least where corporate profitability and innovation are concerned. But the real data show quite a different picture with U.S. companies ahead.
When analyzing the global economy, geopolitics, or even a company's stock, know that there's always more to the story...
If you're looking for monthly insights pulling together the facts of the market – and exactly how you should be adjusting your investment strategy – our Altimeter service has the answers...
Along with giving Altimeter subscribers access to the Uniform Accounting data for more than 4,400 companies, we break down important economic trends in our monthly Timetable Investor feature. 
If you aren't an Altimeter subscriber, click here to find out how to gain instant access to the rest of the Uniform data.
Regards,
Joel Litman
August 8, 2021