The Silent Death of One of America's Favorite Cereal Companies
Americans are no longer eating cereal...
The breakfast staple is often regarded as a part of most folks' morning routines. But lately, consumers are trending toward healthier and more convenient options. In fact, cereal sales are down 17% since 2009.
Big consumer-staples companies are changing their ways to adapt. Take Kellogg (K)... When you hear the name, you probably think of popular cereal brands such as Frosted Flakes or Froot Loops.
But cereal isn't Kellogg's most profitable business anymore. So the company has had to shift its focus to maintain profits. These days, the big winner for Kellogg is snacks. Brands like Pringles and Pop-Tarts are leading the way.
The cereal segment's underperformance has been holding back the more successful snacking business. So, like many other companies lately, Kellogg is splitting up...
Kellogg is spinning off its cereal and plant-based foods businesses into two separate companies. It believes this will allow the remaining snack business to focus on growth.
That also means investors will be able to choose which segment to invest in. The slower-growth businesses will no longer hold back the high-growth snacking business's stock price.
Kellogg seems to be lagging the cereal competition...
A big reason why Kellogg and its shareholders are focused on this spinoff is because Kellogg looks much cheaper than its competitors in the cereal space.
Take pure-play cereal competitor Post (POST), which has an as-reported price-to-earnings (P/E) ratio of 26 times. Mondelez (MDLZ), which focuses on snacks and holds well-known brands like Oreo, has an as-reported P/E ratio of 22 times. And General Mills (GIS), a similar company to Kellogg, reported a P/E ratio of 17 times.
Meanwhile, Kellogg sports a below-average 16 times as-reported P/E multiple. It looks like the company's wide focus is holding back its valuations.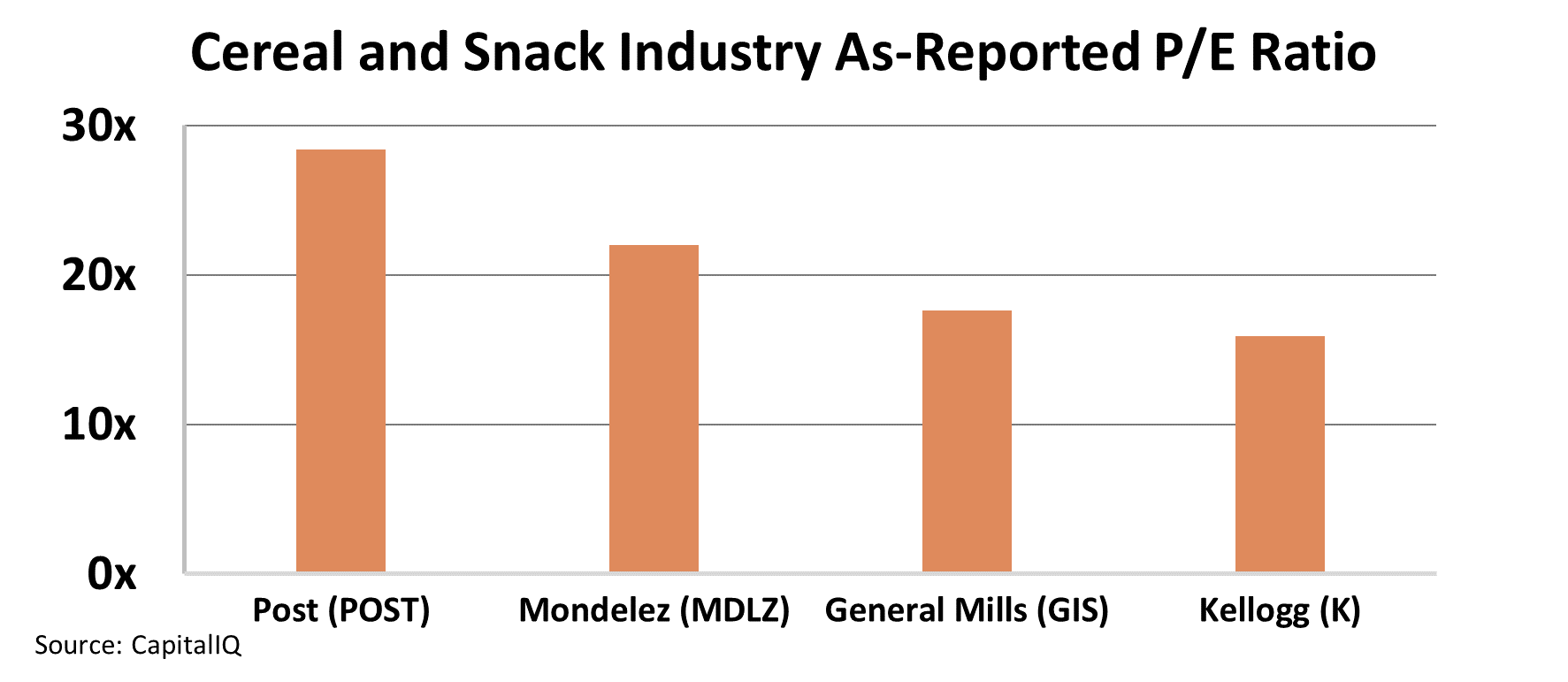 Kellogg believes that the three main parts of its business will earn better valuations if they're separate.
However, the picture totally changes when we look at Uniform Accounting...
It turns out, Kellogg already trades at a healthy P/E multiple of 24 times.
That's in line with the P/E ratios of its peers... and well above Post, which is trading at a Uniform P/E multiple of 19 times.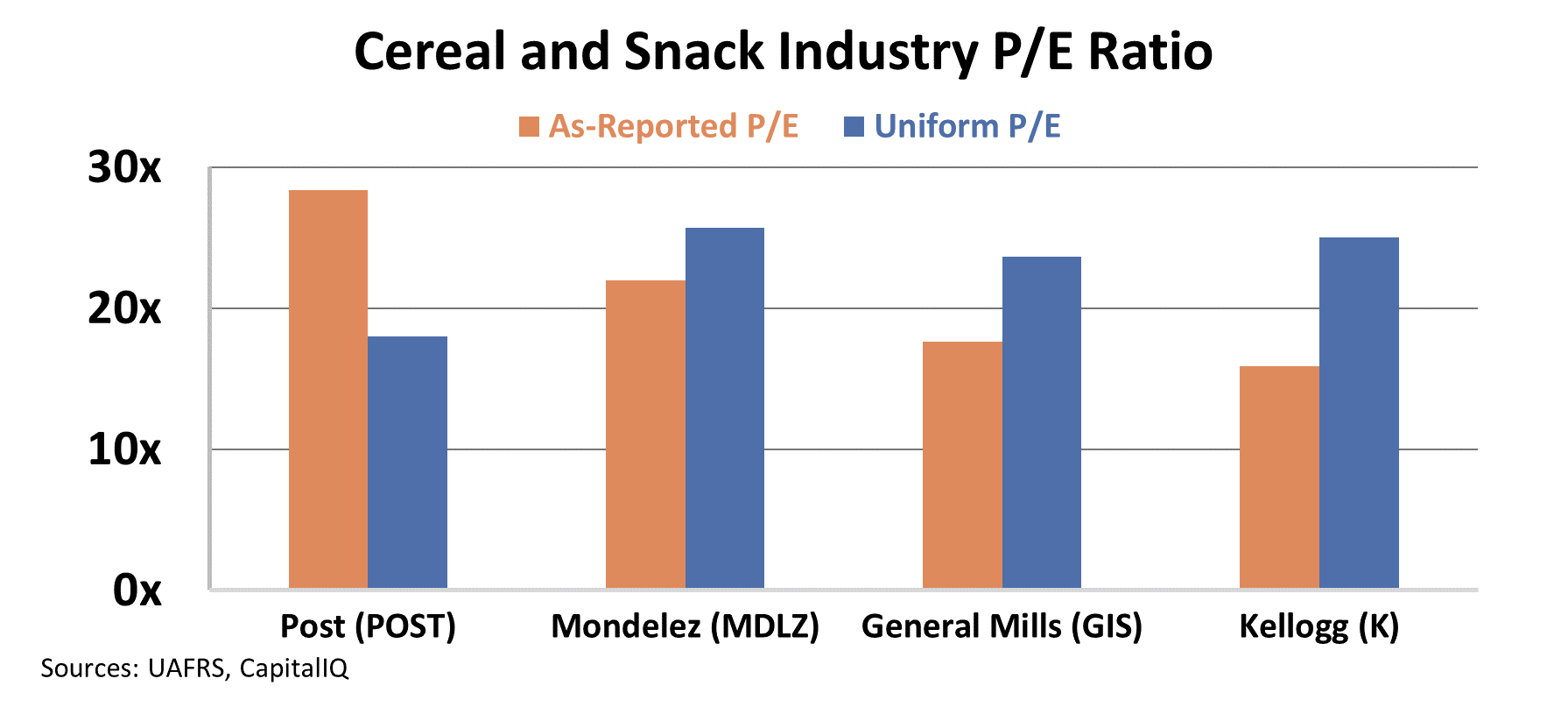 Thanks to Uniform Accounting, we can see that the market is already pricing Kellogg at a premium over corporate averages of 20 times earnings.
Based on these numbers, when the split is finalized, the three new Kellogg companies might not get the valuation boost that investors are hoping for.
Regards,
Rob Spivey
July 13, 2022